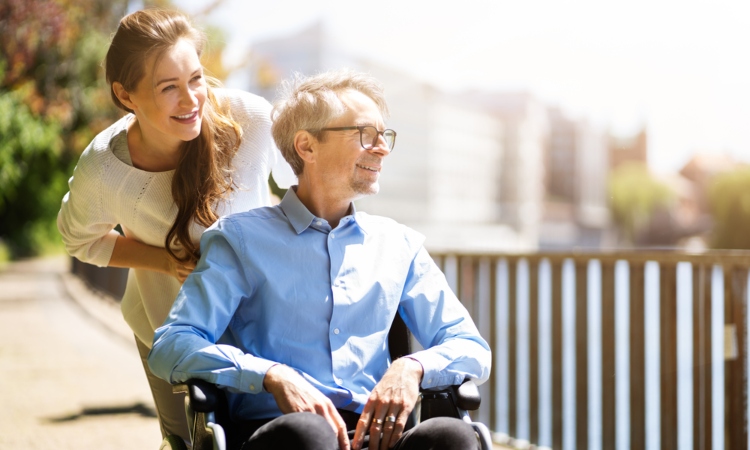 Unexpected Life Disruptions: 10 Reasons Your Employee Might Need a Caregiving Support Plan
More and more employees are challenged with balancing work and complex caregiving situations. With the right leadership solution, you'll demonstrate support and preserve the performance and well-being of your team.
More employees than ever are attempting to balance work with caring for loved ones. Without the right leadership support, caregiving-related life disruptions place an immense burden of stress on employees and can cause big—and expensive—headaches for employers due to productivity loss, presenteeism, absenteeism, and turnover.
Who are employee caregivers?
A caregiving-affected employee includes anyone who provides ongoing unpaid care and assistance to family members. According to the AARP, 53 million Americans are caring for a loved one, like an aging parent, a chronically ill partner, or a child with special needs. An employee might also be struggling to adjust to caring for themselves if they're navigating a personal health condition, injury or disability.
How to Prevent Caregiving from Crushing Employees and Costing Your Company.
As an employer, what types of employee caregiving situations should you be prepared for to ensure the health and well-being of your employee, team, and organization?
1) Acquired disability. Acquired disabilities are disabilities a person develops during the course of their lifetime because of an accident or a health condition, like a stroke, autoimmune disease, or spinal injury. An employee may be navigating their own disability or caring for a disabled loved one.
2) Behavioral health needs. Behavioral health includes the actions or behavior patterns that affect an individual's mental and physical well-being. Behavioral health disorders can stem from mental illness (although not everyone with a mental challenge is going to exhibit a behavioral disorder). Common behavioral disorders include substance use disorders, eating disorders, self-injury, and gambling addiction.
3) Disease diagnosis. Chronic illness is the leading cause of death and disability in the U.S., contributing to $4.1 trillion in annual healthcare costs (CDC). When an employee or their loved one is diagnosed with a disease, it can be stressful as they adjust to a changing set of circumstances and challenging lifestyle changes.
"6 in 10 adults in the U.S. have a chronic disease,
with 4 in 10 living with two or more chronic diseases."
~ Centers for Disease Control
4) Home displacement. Evictions and foreclosures affect nearly 5 million Americans each year. Losing a home is an exceptionally traumatic life disruption for a family, disrupting work and school, and impacting the physical and mental health of parents and their children.
5) Hospice. When a loved one goes into hospice or end-of-life care, grief usually begins before the death occurs. It can be physically and emotionally taxing for an employee to care for a dying loved one. Employees are often so consumed with caring for their loved one, they'll forget their own needs and will be unlikely to ask for help.
6) Mental health challenges. More than one in five U.S. adults live with a mental challenge (National Institutes of Health). Common mental health challenges include ADHD, anxiety, depression, autism, PTSD, and bipolar disorder. Many mental health challenges are controlled through medication, behavioral modifications, and talk therapy. If you have an employee who is caring for a loved one with an uncontrolled mental health condition, they can be more vulnerable to depression, anxiety, anger, and isolation.
7) Physical health challenges. More than 25 million Americans care for loved ones with a chronic physical health challenge. They may be required to manage complex medical equipment at home and coordinate care, manage symptoms, change dressings, and more, with little training or support. According to research, when a caregiver feels unsupported, it not only affects their health and well-being but can also affect the health and "successful rehabilitation" of the person they are caring for.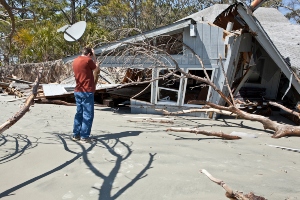 8) Post-natural disaster. Fire, floods, tornadoes, earthquakes, and other natural disasters are incredibly stressful life disruptions. An employee who is trying to work and navigate details like insurance, finding temporary housing, and supporting their grieving family, will likely be overwhelmed. According to the American Psychological Association, they may exhibit more intense emotions, physical illness related to stress, strained personal relationships, and changes in sleeping and eating patterns. They may also be more sensitive to loud noises, sirens, burning smells, and other environmental factors that trigger frightening memories of the disaster.
9) Pre- and post-surgeries. The uncertainty of an upcoming surgical procedure can provoke fear and anxiety for both patients and their caregivers prior to surgery. Caring for a loved one following surgery can also be challenging. Oftentimes, people who have had surgery are unable to drive right away and may need assistance with getting to post-operation appointments and taking care of basic needs.
10) Witness a traumatic event. Witnessing events like murder, suicide, accidents, natural disasters, sexual assault or the sudden loss of a loved one can cause mental health issues like post-traumatic stress disorder, depression, and anxiety. In turn, the distressed caregiver is likely grieving their loved one's loss of innocence and wondering how to best support them.
Invest in a culture of care.
The Human Recovery Platform™ helps you eliminate the guesswork when it comes to supporting an employee suffering from a life disruption that causes grief. When you build a head and heart-based plan for a caregiving-affected employee in the Human Recovery Platform's Caregiving channel, you'll know exactly what to say and do to effectively and thoughtfully support, engage and reintegrate your employee back into the team. Contact us to request a demo.