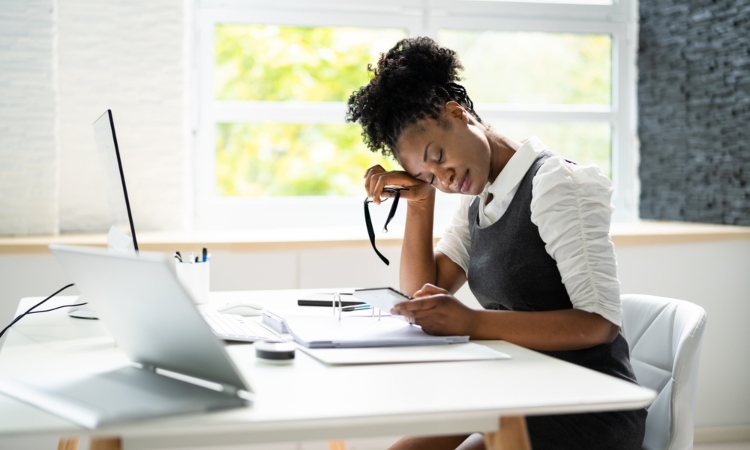 Transform How You Support Stressed Employee Caregivers
Learn how the Human Recovery Platform's™  new Caregiving channel is providing leaders with enhanced support for employee caregivers while cutting costs and boosting retention and productivity.
More Americans than ever are struggling under the exhausting mantle of work responsibilities along with caring for aging parents and other loved ones suffering from chronic illness and disabilities. What does that mean for employers?
Unaddressed, the cost of caregiving is exponential, translating into higher employee turnover, a shrinking pool of skilled workers, lost productivity and diminishing intellectual capital as more senior-level employees leave their jobs to care for family members.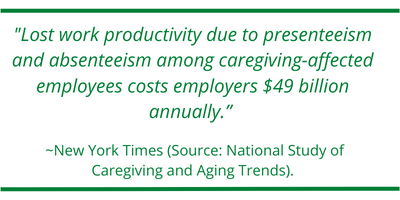 Lost work productivity due to presenteeism and absenteeism among caregiving-affected employees costs employers $49 billion annually. – New York Times. (Source: National Study of Caregiving and Aging Trends).
"From my own experiences working while caring for my kids when they are sick and caregiving for my parents, I know how distracting caregiving can be," an HR Director told Workplace Healing.
Who are employee caregivers?
Caregivers are defined as employees who provide ongoing unpaid care and assistance to family members, ranging from children to older adults. Although women still carry the greatest burden, more men are also taking on caregiving responsibilities. Referred to as the "sandwich" generation, many are caring for parents and children at the same time. Some are caring for chronically ill spouses.
From navigating insurance and the medical system to coordinating round-the-clock care, caregivers must divide their time between work responsibilities and attending to loved ones. Even for the most organized individuals, it's not uncommon for caretaking issues to creep into the workday, which contributes to absenteeism and presenteeism.
Caregivers frequently suffer from feelings of guilt, isolation and loneliness, stress, anxiety and illness. Often, they say nothing to their supervisors about their struggles because they fear repercussions at work. Many are valued, talented employees, but because of time management worries, they are more likely to turn down advancement opportunities.
According to a Harvard Business School study, caregivers compose 73% of the workforce.
1 in 5 Americans provides unpaid care for an adult with health or functional needs.
24% care for more than one person.
61% of caregivers are women.
Source: National Alliance for Caregiving and the AARP.
These numbers, which took a sharp upward trajectory during the pandemic, aren't expected to decline as the American population ages. According to the Home Care Association of America and the Global Coalition on Aging, 70% of adults over the age of 65 by 2050 will be unable to independently care for themselves.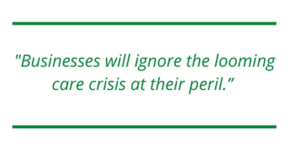 "Businesses will ignore the looming care crisis at their peril," write Harvard Business School researchers Joseph B. Fuller and Manjari Raman in their report The Caring Company: How employers can help employees manage their caregiving responsibilities—while reducing costs and increasing productivity.
Filling the EAP gap.
While most companies offer bereaved or life-disrupted employees some kind of an employee assistance plan (EAP), EAPs rarely go far enough and are largely underutilized, particularly among caregiving-affected employees struggling with long-term care situations. Due to a lack of awareness and/or concerns about confidentiality, less than 6% of employees use their company's EAP (National Business Group on Health).
EAPs are also not typically set up to offer any guidance or assistance to the employee's supervisor.
"The biggest challenge for managers trying to support people facing loss or caregiving needs is keeping that individual engaged and committed at work… EAP deals with the person but there are no resources for the team," said an HR director during a series of executive interviews Workplace Healing conducted last year.
An innovative, caring solution for leaders.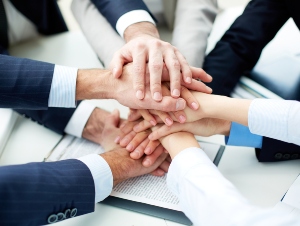 Fuller and Raman urge companies to invest in a culture of care. "In a 'caring company,' management will have to demonstrate commitment both by acknowledging its employees' care concerns and by investing in innovative solutions," they write. "It will require buying into a culture of care, an investment that goes beyond dollars to include time and leadership."
With the expansion of Workplace Healing's Human Recovery Platform™ (HRP) into a Caregiving channel, we're providing leaders with that innovative and caring solution.
Beta-tested by business leaders representing multiple industries, users found the Human Recovery Plan's Caregiving channel intuitive and easy to follow. They describe the head and heart-based tactics as encouraging, meaningful and creative.
"I have an employee who is caring for both parents. I appreciate having the creativity of the head and heart suggestions. Many were helpful to me to think through simple offerings that offer larger meaning, such as an office for quiet space to work and setting up an expectation for working from home on doctor appointment days," said one of the executives who beta-tested HRP's Caregiving channel.
What are some ways to support an employee caregiver?
Establish a head and heart-based plan of action. We recommend building a Human Recovery Plan!
Provide gift cards, grocery deliveries or coordinate a meal train with your team.
Encourage self-care by offering some flexibility in the workday for visits to a massage therapist, chiropractor, a counselor or a walk outside.
Check-in regularly with your employee to determine day-to-day capacity.
And keep in mind, your employee likely takes great pride in their work. With their focus divided, they may feel guilty no matter what they're doing—guilt for taking time away from their loved one while at work and guilt for not being at work when they're caring for their loved one.
"Establish a path of communication to ensure both sides are clear about time off and bandwidth for work," says Kim Woods, who was working in healthcare IT when her husband was diagnosed with cancer and subsequently died. "And encourage work as a welcome distraction. It's a relief to maintain financial stability when other things are stressful."
Learn more. Wondering how the Human Recovery Platform™ can teach your leaders empathy skills and solutions to create a more supportive, productive workplace culture? Contact us to request a demo.