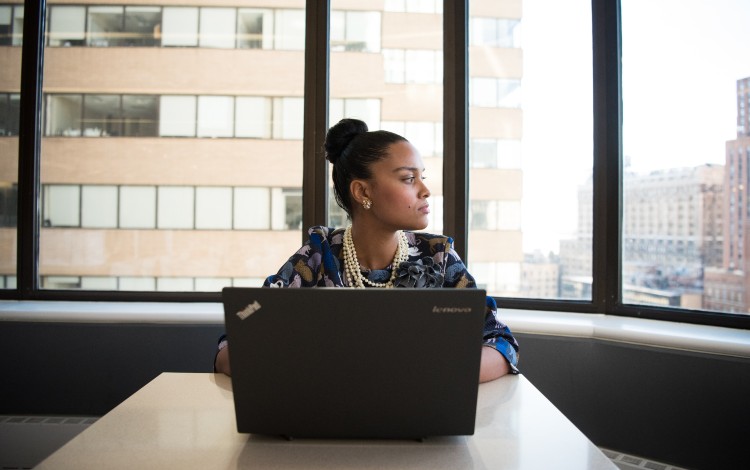 What's Grief Got to Do With It? Consciously Connect to Re-Engage Employees
In part two of our special 5-part weekly series exploring trending HR challenges confronting the workplace in 2023, we share how Workplace Healing's Human Recovery Plan helps you address quiet quitting and presenteeism and re-engage employees.
From quiet quitting to presenteeism, employee engagement and retention remain key concerns for many employers. A workplace built on humans connecting, collaborating and belonging is central to creating a resilient corporate culture that can withstand the unpredictability of life.
HR Challenge: Employee Engagement.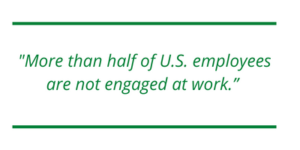 According to Gallup, more than half of U.S. employees are not engaged at work. "Quiet Quitting" made headlines this year as an employee engagement issue especially prevalent among employees 35 and younger. Gallup describes quiet quitters as psychologically unattached to their work and their organization and doing just enough at work to get by. They feel as if they don't matter at work with few encouraging workplace mentors or opportunities to learn and grow.
A less discussed employee engagement issue, but one that's common among those suffering from grief and chronic health issues is presenteeism. Presenteeism can slash productivity by 1/3 or more and costs employers 10 times more than absenteeism.
Unlike quiet quitting, presenteeism occurs when an employee is physically present at work but not present emotionally and unable to perform tasks at normal capacity. Reentry to work following a life disruption can be extremely difficult. Grief is a full-body experience draining physical and mental energy and focus.
Whether your organization is struggling with quiet quitters, presenteeism or both, the solution to poor employee engagement remains the same.
The Human Recovery Plan Solution: Genuine human connection.
Leaders and employees crave human connection, but with more employees working hybrid or remotely, they may be experiencing fewer "water-cooler" interactions and organic person-to-person contact with their team. By regularly checking in with your team and showing an interest in their lives, you're more likely to have employees who feel engaged and energized with a greater sense of meaning and purpose in their work.
Ongoing high-quality human connection and frequent check-ins are critical to re-engaging a grieving employee, who is especially vulnerable to feelings of isolation and disconnection from their team.
The Human Recovery Plan helps you build a personalized plan to provide the human connection your grieving employee needs. By providing step-by-step head and heart-based tactics, you'll always know exactly what to say and do and when to take specific actions to re-engage your employee.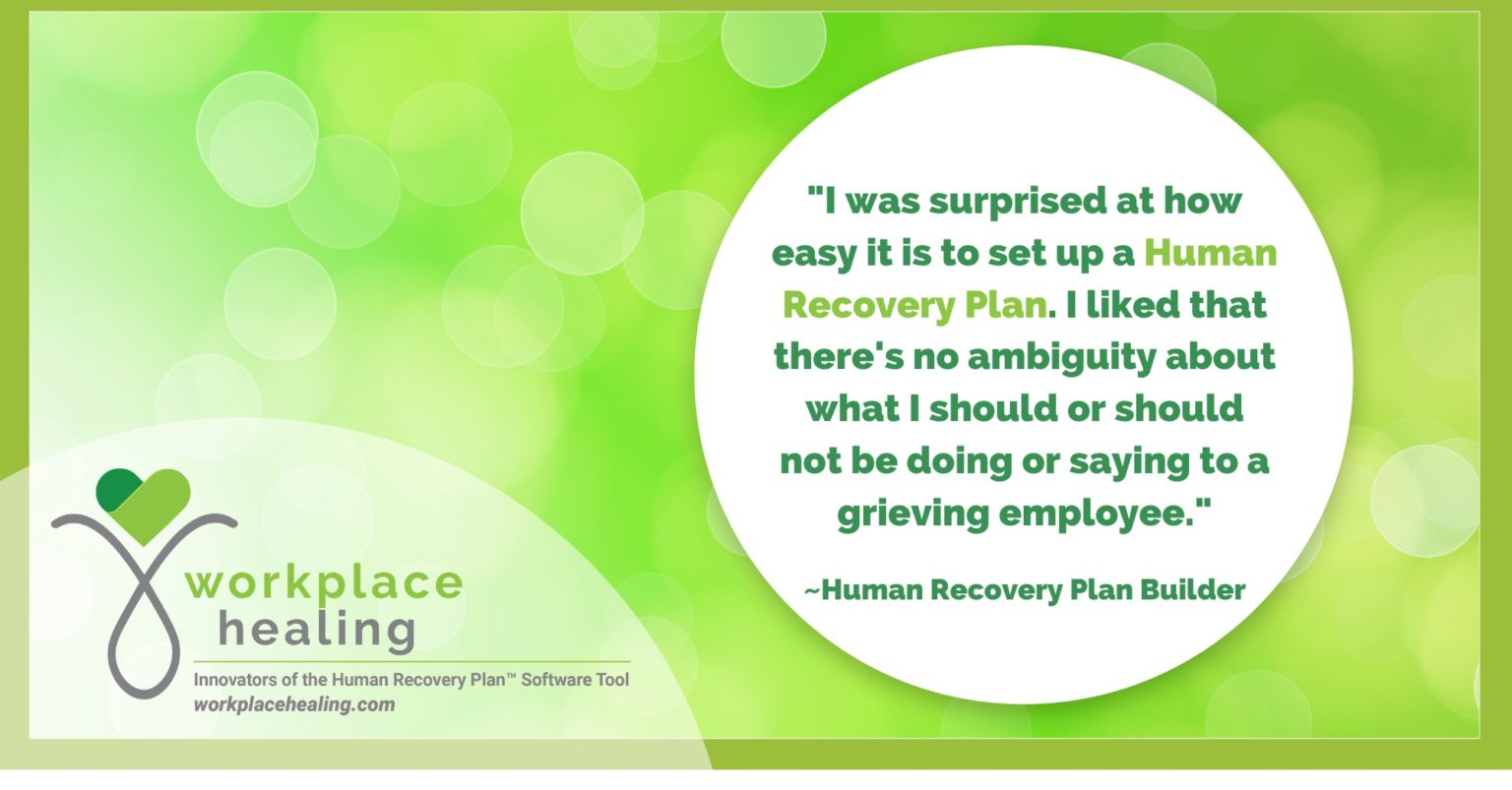 With a built-in scheduling function that interfaces with your calendar, the Human Recovery Plan provides gentle reminders to take action on the initiatives you've selected to support your employee, including important anniversaries and meaningful dates.
Invest in your greatest asset.
Your workforce is the pulse of your organization. Workplace Healing's Human Recovery Platform™ is a flexible, empathy training platform designed to help leaders, HR managers and care teams support grieving employees. With a balance of thoughtful and practical strategies, the Human Recovery Plan platform ensures you'll never be left wondering how to best re-engage a struggling employee at work.