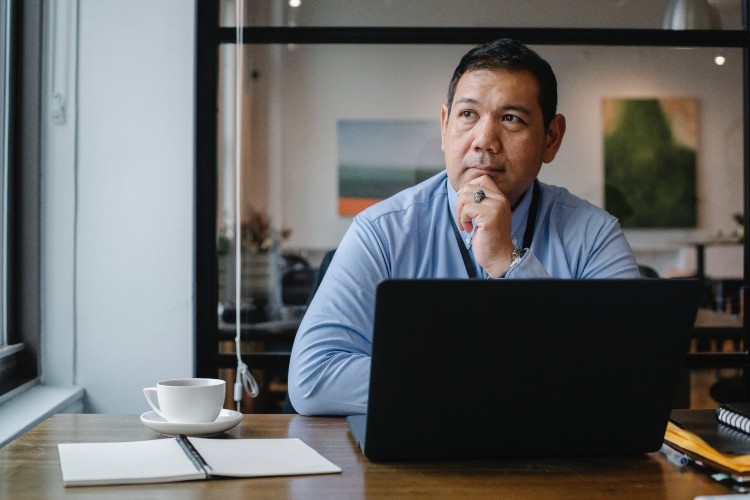 What's Grief Got to Do With it? Supporting Empathetic Leadership
This is part one in a special 5-part weekly series, in which we explore five trending HR challenges confronting the workplace in 2023 and how Workplace Healing's Human Recovery Plan can help.
From leadership development to corporate culture and employee well-being, executives and HR managers are anticipating the hot-button issues and trends confronting the workplace in 2023. In an environment in which one in four employees is grieving at any given time (Grief Recovery Institute), grief is a topic that can't be ignored.
As a flexible, empathy training platform that helps leaders support grieving employees, Workplace Healing's Human Recovery Platform™ is uniquely positioned to help address many of the challenging issues affecting leadership, corporate culture and fiscal well-being.
HR Challenge: Supporting empathetic leadership.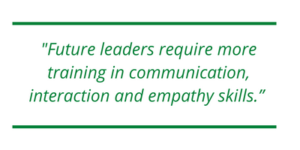 CEO's and HR professionals are especially concerned with developing and retaining top talent. Many of today's up-and-coming leaders lack the critical skills necessary to lead effectively. According to DDI's 2021 Global Leadership Forecast, future leaders require more training in communication, interaction and empathy skills. Furthermore, "next-generation leaders crave clarity. They struggle to act decisively without clear direction."
Conservative estimates suggest an average of four million American workers experience the death of a loved one each year. But most leaders and front-line managers say they feel ill-equipped to support their grieving employees. They lack the tools, resources and training to help them confidently re-engage a bereaved employee. Unsure of what to say or what to do, many say nothing at all, which can lead to low morale and costly repercussions like high turnover, poor engagement and low productivity (Grief Recovery Institute).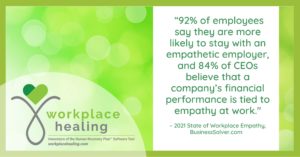 The Human Recovery Plan Solution:
Upskill with leadership empathy training.
Empathy and emotional intelligence are crucial to effective leadership. Fortunately, empathy isn't a fixed personality trait. It's a learned skill that's critical to creating a collaborative and productive team environment.

Leaders with access to the training, tools and resources to strengthen their empathy muscle feel less apprehensive and more confident as they support grieving employees. The Human Recovery Platform™ trains leaders to:
Support a grieving employee in the days and weeks following the death of a loved one, understanding that grief is not a linear recovery process.
Recognize common workplace issues related to grief and caregiving and what to do about them. Caregiving, which requires a similar level of support from leadership as grief, disrupts the lives of 18-22% of employees, often for more than five years.
Sensitively re-engage a grieving employee and restore productivity with kind and meaningful actions.
---
Next week, learn how the Human Recovery Platform™ can help you strengthen your employee engagement by responding to "quiet quitting" and presenteeism.
Schedule a demo. To learn how to support leadership and transform your team's response to grieving employees, schedule a demo of the Human Recovery Platform™.