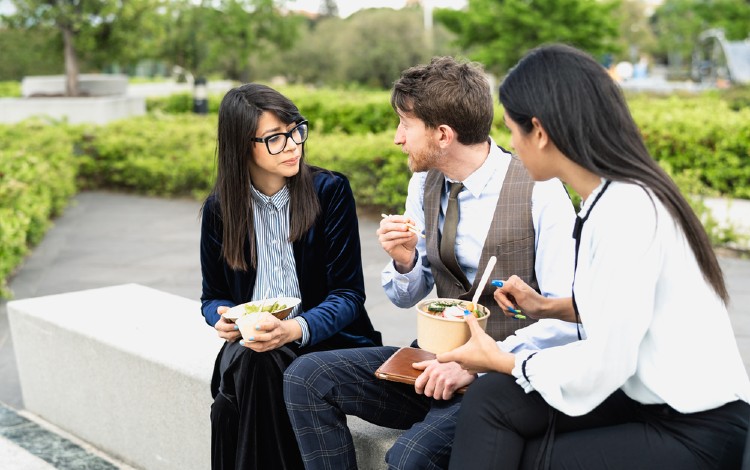 What's Grief Got to Do With It? Strengthen your employee assistance plan
In the conclusion to our special five-part series exploring HR challenges confronting the workplace in 2023, we explore how the Human Recovery Platform™ can fill a critical gap in corporate wellness plans by addressing health questions surrounding grief.
Successfully supporting an employee through a life disruption and reintegrating them back into the team requires an awareness of how grief affects the brain and overall health and well-being.
Restoring a grieving employee's productivity goes beyond providing a list of mental health resources (although this is helpful too). By learning how grief impacts health and job performance, leaders and colleagues can provide strategic empathetic support with the right words and actions at the right time.
HR Challenge: Supporting employee health and wellness.
Productivity is inextricably tied to the health and well-being of employees. Many companies offer corporate wellness programs and employee assistance plans to support their employees' physical, emotional and mental health. But corporate policies rarely go far enough when addressing grief.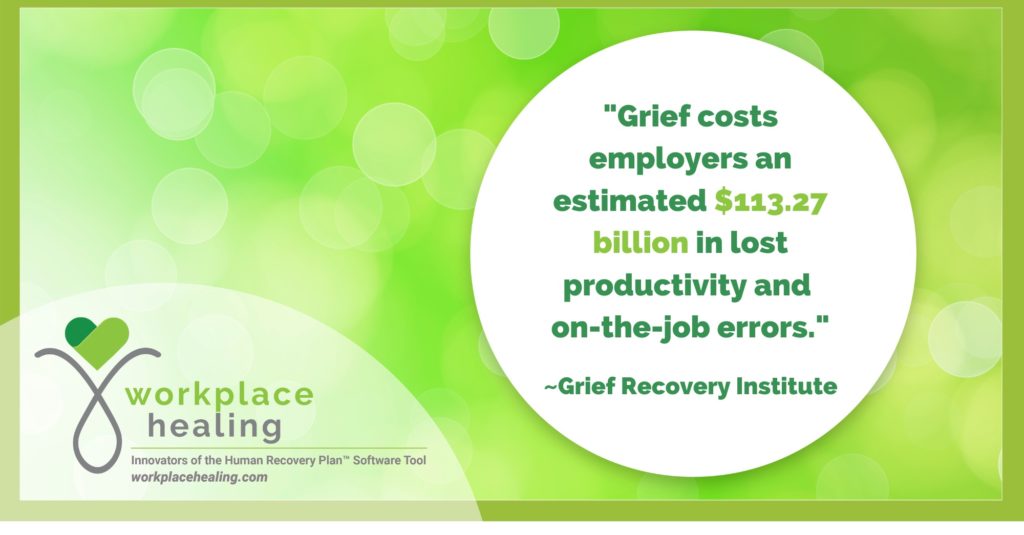 Grief costs employers an estimated $113.27 billion in lost productivity and on-the-job errors.
– Grief Recovery Institute
Grief is not only a disruptive life event, it affects physical health and emotional well-being, causing brain fog, inability to concentrate, headaches, fatigue, chest pain, nausea and more.
Read more about Your Employee's Brain on Grief
The Human Recovery Plan Solution.
The Human Recovery Plan strengthens corporate employee benefits packages by providing leaders with healing head and heart-based strategies that support the health and well-being of a grieving employee.
Leaders learn to recognize the signs of grief and respond in ways that make sense, addressing questions like:
My employee seems unusually forgetful. Is this normal?
What are ways we can provide flexibility to a grieving employee without sacrificing our team's ability to reach our goals?
We'd like to organize a meal delivery. What types of foods/beverages should we provide/avoid?
When is the right time to sensitively engage my grieving employee in a conversation about work?
When leaders show they care through kind, meaningful words and actions, they support the recovery of their employees in an engaged work environment where the team and organization can flourish.
For thoughtful tips about how to organize a meal delivery, check out our article "Meal Planning 101 to Support a Grieving Employee" in our new Heart Hub.
To learn more about the Human Recovery Platform™, schedule a demo.