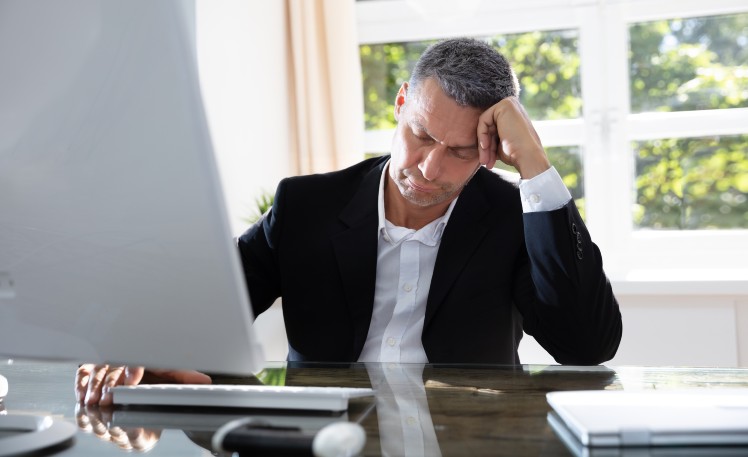 Presenteeism and What it Means for Your Workforce
Present but not present. You may have witnessed it, or perhaps even been there yourself. The important thing to understand is that PRESENTEEISM is often misunderstood and misrepresented. What is PRESENTEEISM?
Presenteeism is defined as when a person comes to work despite being physically or mentally unwell. Presenteeism can be characterized by workers who are physically present in the workplace, but who aren't working as productively or safely as they should be due to a physical or mental illness or injury.
The challenge of measuring presenteeism in the workplace is that, more often than not, it's self-reported. And who wants to report that they are under-functioning at work. Despite this challenge, recent research indicates that not fully functioning on the job can cut individual productivity by one-third or more.
When an employee returns to work after a grief, trauma, or life disruption, presenteeism is real. A grieving employee may be sitting through a meeting with his mind thinking back to his spouse's death or a parent's passing. Thoughts of funeral arrangements, estate planning, and the complications that arise from a serious life disruption can take even the best employee away from the task at hand.
Helping an employee come back to work?
Be Aware: Understanding our own feelings, and the feelings of a disrupted co-worker, help to create a healing and productive environment.
Develop Empathy: Taking the time to put yourself in the shoes of an employee or co-worker who has experienced grief or traumatic event, is crucial for authentic interactions as well as retention.
Have an ABLE Conversation™: At Workplace Healing LLC, we recommend a series of conversations focused on re-engaging your employee back into the workplace. We ASK, BELIEVE, LISTEN, and ENCOURAGE.
Create a Re-Engagement Plan: Before your teammate gets back to work, develop at least one week's worth of daily events to help him or her re-engage. Tactics as simple as lunch brought in, or a complimentary chair massage, will send a message of hope and healing from the team.
Understanding presenteeism, and how to respond and interact with a coworker coming back to work after a life disruption, can make a significant difference in employee productivity and retention.
Workplace Healing LLC – An innovative approach to healing in the workplace. 
Like this content? Don't forget to share it!